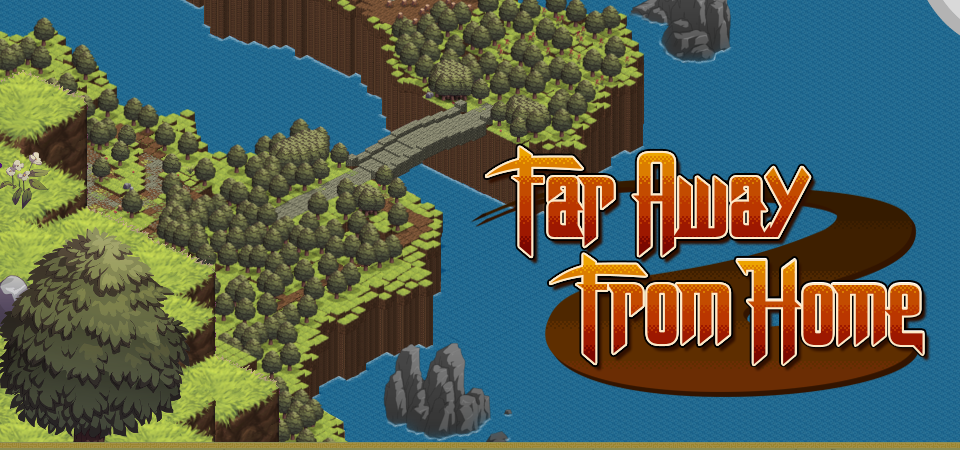 Far Away From Home - Demo
A downloadable game for Windows
Far Away From Home is a Tactical RPG for PC. A game play demo is available.

A joint effort from various nations sees the unveiling of the worlds largest particle collider, spanning across the globe.

Upon the first demonstration, however, strange rifts start to materialize around the Earth, drawing people into them. After getting sucked into one of these anomalies, Simon and his friends find themselves in a familiar yet unknown world.

Seemingly devoid of all other humans, but in their place, strange beasts, Simon and his friends must set off in search of a way to get home.

Some highlights regarding this game:

Strategic turn based combat
5 unique characters that can be built for various roles and strategies

Simon: support or damage dealer
Claster: tank, damage augmenter or support
Gabriel: dodge tank or damage dealer
Graff: short range, long range, or AOE damage dealer
Crim: damage dealer or tank

25 stages (5 in the demo)

Challenging encounters with various stage mechanics
Powerful bosses
Diverse environments and weather effects

55+ items, many of which can alter your characters play style and abilities

Twitter: @fafh_game
Email: farawayfromhomegame@gmail.com
Press kit: fafh.itch.io
---
Featuring Music by Matthew Pablo
http://www.matthewpablo.com
Install instructions
Unzip the archive and run Far Away From Home.exe to launch the game.

Download
Download
Far Away From Home V1.021.zip
277 MB